Restaurants & Bars
The dining experiences at Mia Reef Isla Mujeres are inspired by our breathtaking oceanfront surroundings. Join us at our restaurants and bars to savor enticing cuisine, signature cocktails and the best sunrise and sunset views in Cancun.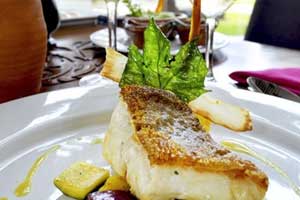 Cevicheria
Cevicheria Restaurant serves freshly seafood cuisine, with a courteous staff ready to make your dining experience a memorable occasion. Whether you visit us for lunch or snacks, your dining experience promises to be as delicious as it is pleasurable.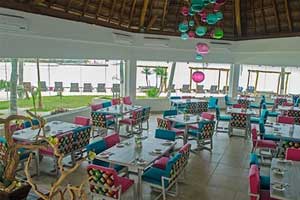 Sarimar Restaurant
Set beside to the beach, our trendy Sarimar Restaurant offers beautiful views of the sunsets over Playa Norte (North Beach). The complimentary breakfast buffet features eggs any style, hotcakes, cereals, fruit and yogurt. Lunch options range from soups, salads and rice to pasta, fajitas, fish and pizza. Dinner includes Mexican and Caribbean specialties, along with a la carte pasta, seafood and meat dishes.
Breakfast: 7:00 a.m. - 11:30 a.m.
Lunch: 1:00 p.m. – 5:00 p.m.
Dinner: 6:00 p.m. – 10:30 p.m.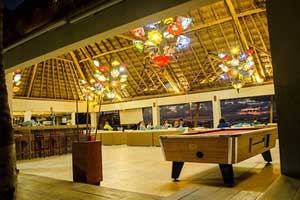 Blue Moon Snack
Find something for everyone at Blue Moon Snack, which is located directly on the beach. Enjoy captivating views of Playa Norte and the sparkling Caribbean Sea. Featuring comfort food favorites like nachos, French Fries, hamburgers, hot dogs and more, this breezy beach bar is the perfect place to unwind and grab a snack.
Daily: 11:30 a.m. – 5:00 p.m.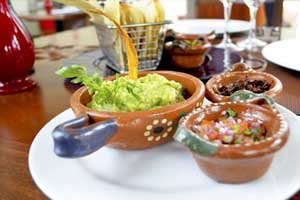 Las Marias
Our laid-back poolside restaurant serves gourmet guacamole, duck, lobster, fish and mole dishes in a vibrant Mexican-style ambience.
Open Friday - Sunday: 6:00 p.m. – 10:30 p.m.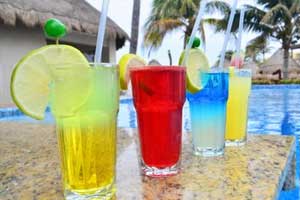 Blue Moon Pool Bar
Ready to relax by the pool with a perfectly mixed cocktail? The Blue Moon Pool Bar offers a diverse range of national and international alcoholic and non-alcoholic beverages.
Daily: 11:00 a.m. – 11:00 p.m.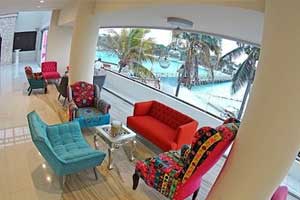 Coffee Gallery
No time for a sit-down meal? Our convenient Coffee Gallery offers grab & go coffee and soft drinks.
Daily: 7:00 a.m. – 9:00 p.m.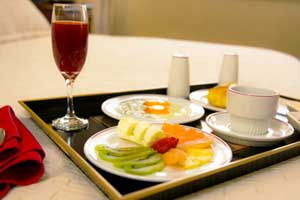 Room Service
For late-night cravings, our room service menu features sandwiches, pizza, hamburgers and paninis.
Daily: 11:00 p.m. – 7:00 a.m.
*Hours subject to change